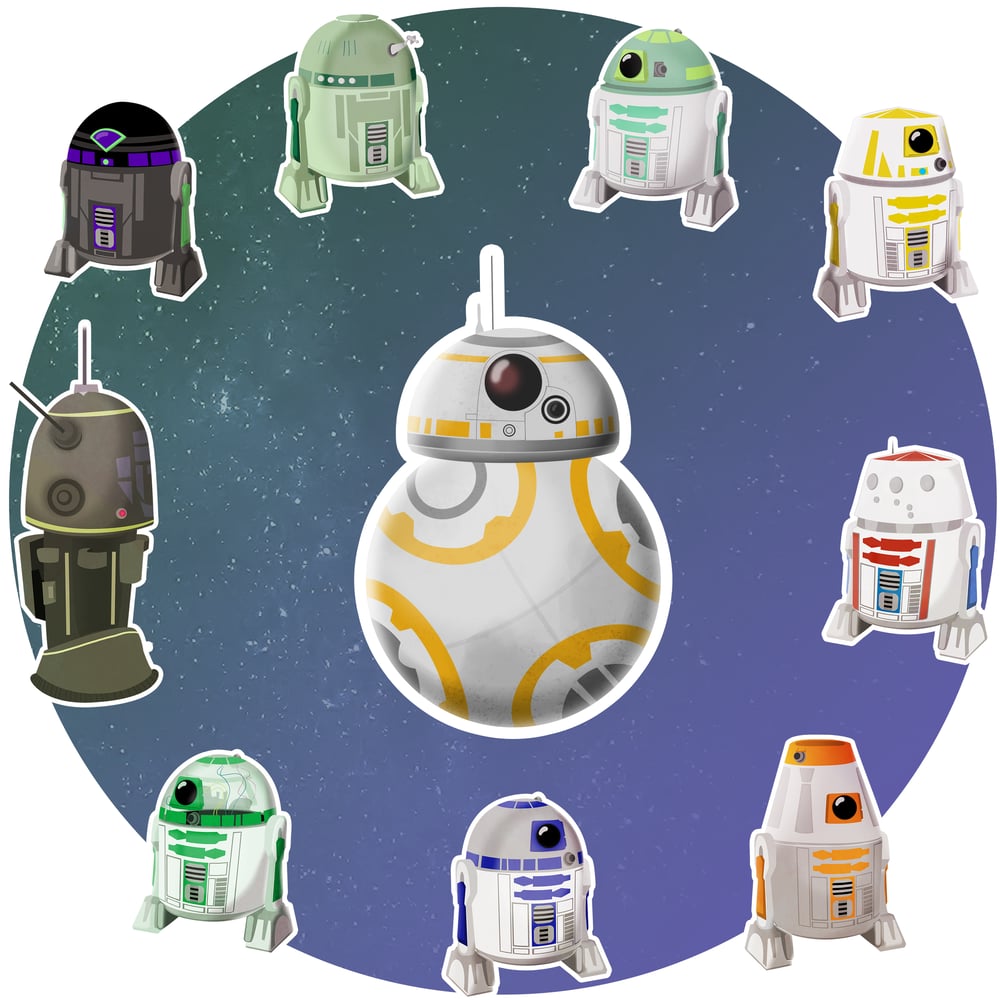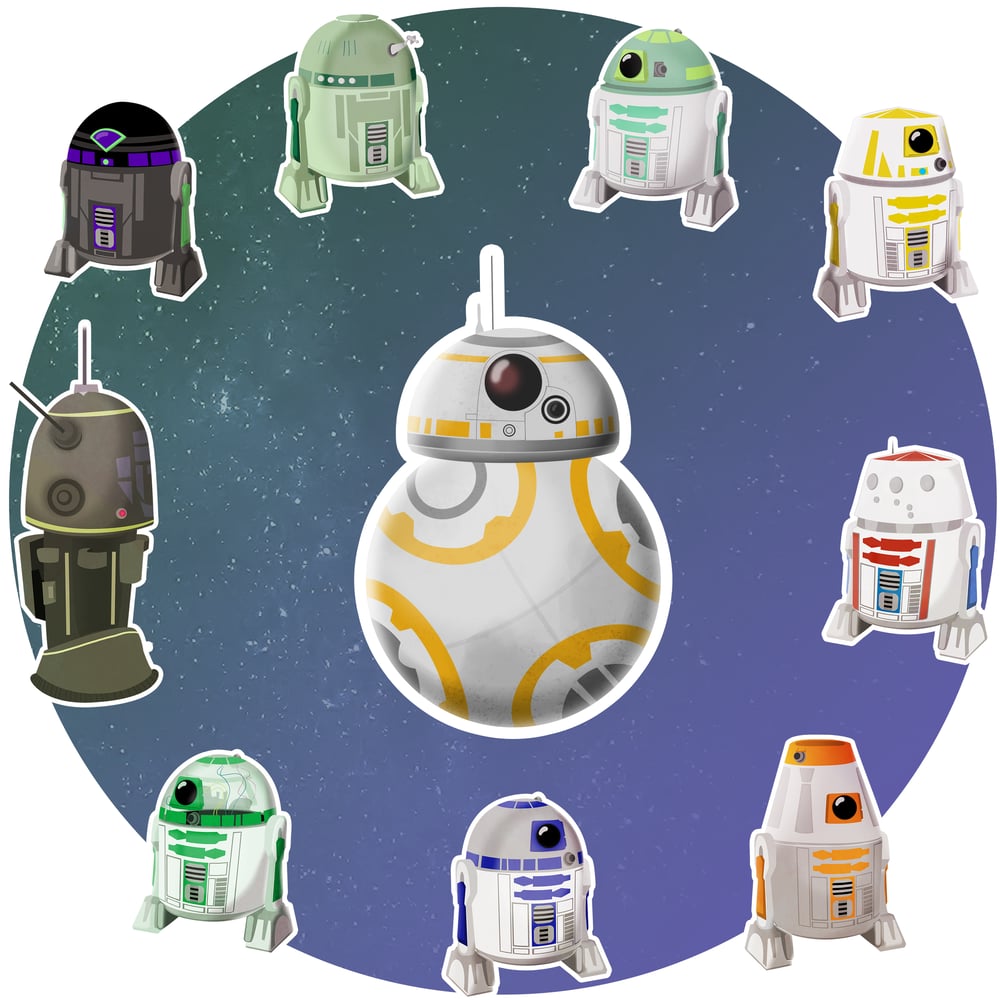 Star Wars Astromech Stickers
$9.00
Starting with R2-D2 and most recently continuing with BB-8, the Astromechs of the Star Wars universe are some of the coolest droids around.
This set of custom illustrations is now available to be adhered to any surface you wish!
This 8.5"x2.75" Sheet of premium stickers is available in limited quantities.